During the Screen Actors Guild (SAG) Awards 2012, Kyra Sedgwick was named one of the Best-Dressed on that big night.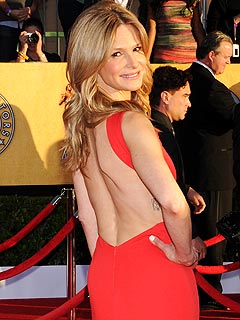 Kyra Sedgwick in coral 'Emilio Pucci' dress
This is also one of my choices of best-dress during the SAG Awards 2012. Kyra Sedgwick's coral dress was designed by Emilio Pucci. She was really looking so stunning with this coral dress as it also exposes and give emphasis on her voluptuous body showing her tattoo.